Car Hire in France

Rental Car France
Simply use this website to find the ideal hire car in France and Corsica. We have partners at many City locations, Train Stations, Ports and Airports.

CHANGER DE LANGUE
Pour changer en Français, cliquez sur le drapeau dans le coin droit et choisissez Français.

Utilisez simplement ce site pour trouver la voiture de location idéale en France et en Corse. Nous avons des partenaires dans de nombreuses villes, gares, ports et aéroports.

Example French Locations:-
~ Paris, ~ Nice, ~ Bordeaux
~ Toulouse, ~ Monaco, ~ Calais Port
~ Marseille Ferry Port and City Centre

Airports e.g.
~ Paris Charles de Gaulle
~ Nice Côte d'Azur
~ Toulouse-Blagnac
~ Bordeaux Airport, etc.

DEPOSIT
You will need a Credit Card (sometimes a Debit Card is accepted) to hold the security deposit for the period of the rental. Check "IMPORTANT INFORMATION" then click on "PAYMENT".

SUPPORT
We offer 24/7 online CHAT support. Click on the red CHAT bubble and we will assist you.
Recent Rentals
Ford Ka ou équivalent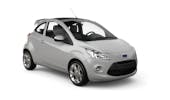 ✔
Climatisation
✔
Boîte manuelle
4 days in July,
Rouen - Downtown, France
Peugeot 308 ou équivalent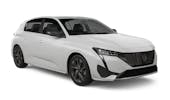 ✔
Climatisation
✔
Boîte manuelle
✔
Bluetooth
15 days in July,
Corsica - Airport - Ajaccio, France
Renault Captur or similar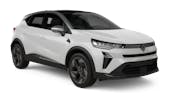 ✔
Air conditioning
✔
Automatic Transmission
3 days in January,
Corsica - Bastia Downtown, France
IMPORTANT INFORMATION
Under Important Information you can find detailed information about the security deposit, included basic insurance, drivers age, special equipment/optional extras, travel restrictions, etc.

ONE WAY CARHIRE
You may want to travel to Spain or to Belgium for example. To read about cross border rules click on "IMPORTANT INFORMATION" then "CAR" and search for "TRAVEL RESTRICTIONS". Try a few different suppliers as they can vary. Sometimes there is a cross border fee.
Copyright 2021 carhire.lu. All rights reserved